Sugar Free Sweetener Liquid Maltitol Syrup Food Grade
Maltitol is a disaccharide produced by hydrogenation of maltose obtained from starch.
Maltitol syrup, a hydrogenated starch hydrolysate, is created by hydrogenating corn syrup:
a mixture of carbohydrates produced from the hydrolysis of starch;
this product contains between 50% and 80% maltitol by weight.
The remainder is mostly sorbitol, with a small quantity of other sugar-related substances.

Maltitol's high sweetness allows it to be used without being mixed with other sweeteners.
It exhibits a negligible cooling effect (positive heat of solution) in comparison with other sugar alcohols,
and is very similar to the subtle cooling effect of sucrose.
It is used in candy manufacture, particularly sugar-free hard candy, chewing gum, chocolates, baked goods,
and ice cream. The pharmaceutical industry uses maltitol as an excipient,
where it is used as a low-calorie sweetening agent.
Its similarity to sucrose allows it to be used in syrups with the advantage that crystallization
(which may cause bottle caps to stick) is less likely.
Maltitol may also be used as a plasticizer in gelatin capsules, as an emollient, and as a humectant.

Specification:
Specification of 75% Maltitol Syrup
no.
item
quality standard
result
1
Appearance
Colorless,syrupy liquid
Conforms
2
Concentration(%)
≥75
75.8
3
Water Content(%)
≤25
20.2
4
D-Maltitol(%)
≥50.0
52.08
5
D-Sorbitol(%)
≤ 8.0
1.415
6
Reducing Sugars(%)
≤0.20
<0.1
7
Conductivity(50% Water)(µs/cm)
≤10
1.20
8
PH(Sample: Water=1:1)(%)
5.0~7.5
5.5
9
Nickel (%)
≤0.0002
<0.0002
10
Chloride (%)
≤0.001
< 0.001
11
Sulphate (%)
≤0.005
<0.005
12
Heavy Metals(as Pb)(%)
≤0.0001
≤0.0001
13
Arsenic(as As2O3)(%)
≤0.0001
< 0.0001
14
Residue on Ignition(%)
≤0.10
<0.10
15
Total Plate Count( cfu/ml)
≤100
Conforms
16
Yeast& Mold( cfu/ml)
≤10
Conforms
17
Pathogenic Bacterium( cfu/ml)
Negative to test
Conforms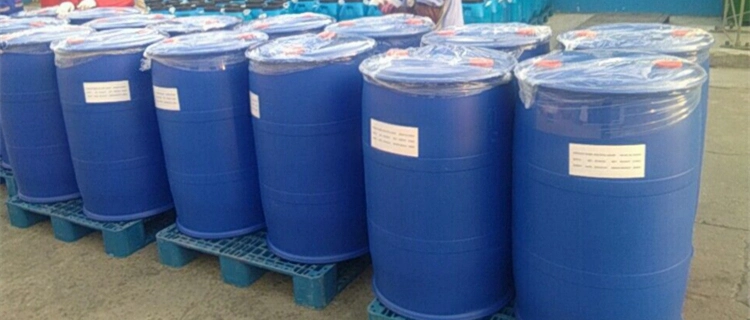 275kg/drum.about 22mts with pallet/20'gp
FUNTION
Prevent decayed tooth.

Make no effect to blood sugar.

Accelerate the calcium's absorptivity and debase the fattiness.

Application:
In Functional food, confectionery and chocolate fruit juice drinks,biscuits, bread, pickles ,
frozen food and so on.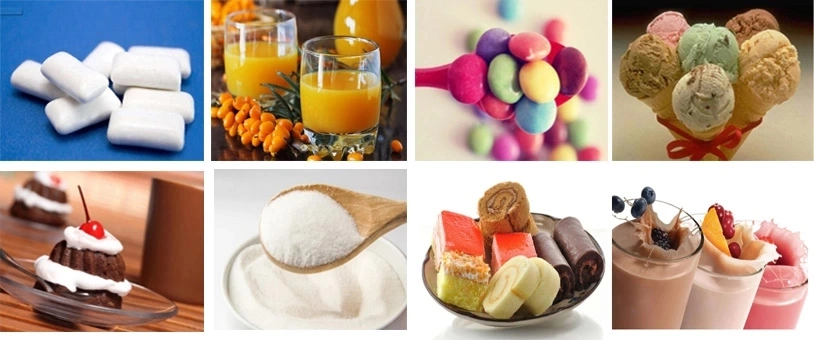 Company details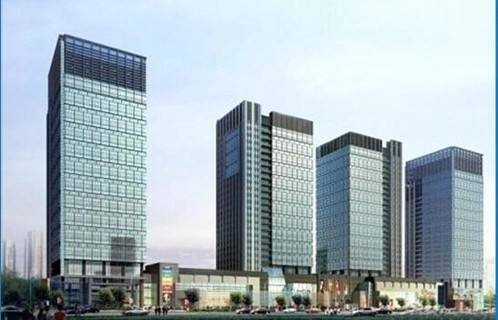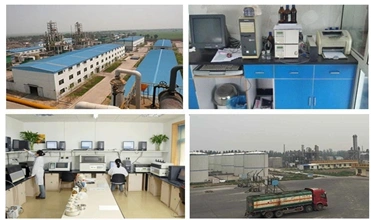 ANHUI ELITE INDUSTRIAL CO.,LTD is the sister company of ELITE INDUSTRIAL GROUP (CHINA) LIMITED located in Hefei, Anhui, China.
Founded in 2007, specilized in manufacturing and selling follow products, after about 10years developing,
now we focus on main business fields:
Food ingredients:
1, Soluble dietary fiber, such as IMO, FOS, Polydextrose etc...
2, Oligosaccharides, such as isomaltooligosaccharide, Fructooligossacharide etc...
3, Low calorie sweeteners, such as xylitol, trehalose,maltitol, mannitol, erythritol, sucralose etc...
With a professional teams with over 10years international trading experience,now our products has been sold to over 50countries in the world, our main clients is from North/middle/south american, European, south east asia, middle east, africa et.certificate: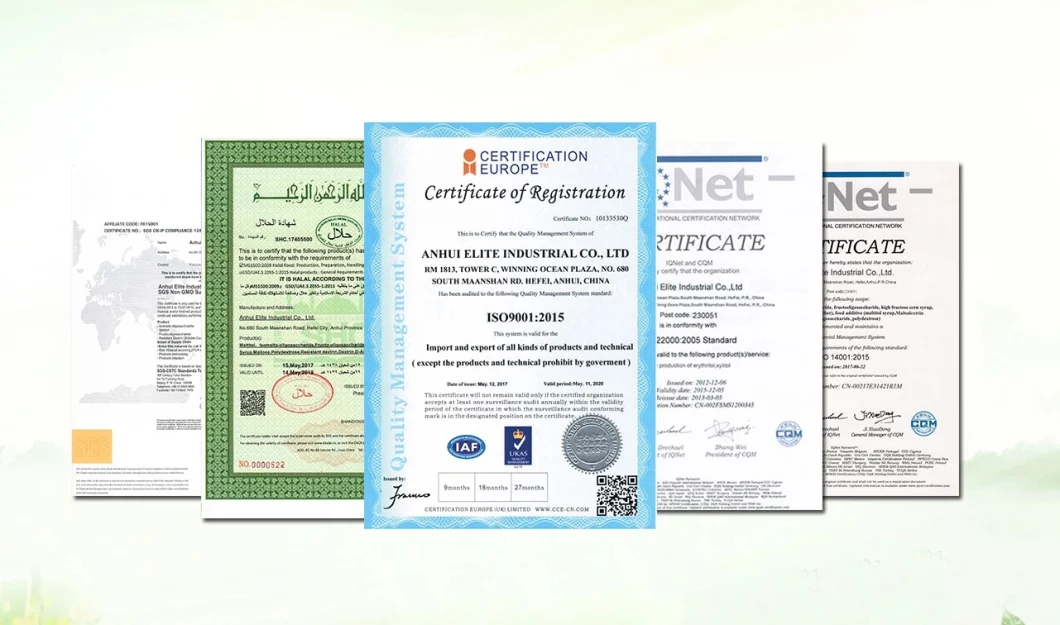 Q1: Can I get some samples?
A: Yes, free samples are available for most of our products, you only need to pay the shipping cost.
Q2: How to confirm the quality before orders?
A: Two ways, either by free samples, or send us the detailed specifications,we will arrange the production as per your requirement.
Q3: What's your MOQ?
A: Normally 1 kg, but smaller quantity is also acceptable for some special products.
Q4: What's the delivery lead time?
A:7-15 days after payment.
Q5: How about discount?
A: Mainly based on quantity, also some promotional products with special discount from time to time.
Q6: How to contact us?
A: IM: Trademanager, Skype, Whatsapp, Wechat; Call us directly or send us email.