Product Description
Shenzhen Boxiang is a high technology and focus on eliquid research, development and production company. We are serving many good brand and recommended by our customers. We know this industry very much and can offer a high-quality service for OEM product.
Our team is professional, all sales have been in this industry at least 5 years, so we know which flavors are popular, and what are the best selling flavors formulas in your country.
Advantage
1. Highest international health and pharmaceutical standards
2.Using only high quality and environment-friendly ingredients that are free of harmful substance
3. More than 500 flavors. PG and VG ratio, nicotine level are optional
4. Professional OEM/ODM services, we can provide free your own logo design
5. Free samples and customized flavors are available
6.Cooperated with fast & safe shipping company
Product Available
Product categories:

Premium eliquid

Salt eliquid

Shortfill eliquid

Flavoring

Nicotine

Nicotine Strength:

Zero (0mg)

Low (3mg,6mg)

Medium(11mg, 12mg, 16mg )

High(18mg, 22mg, 24mg)

Extra High(36mg)

Bottle type:

10ml, 20ml, 30ml,50ml 60ml, 100ml, 120ml, 200ml,1L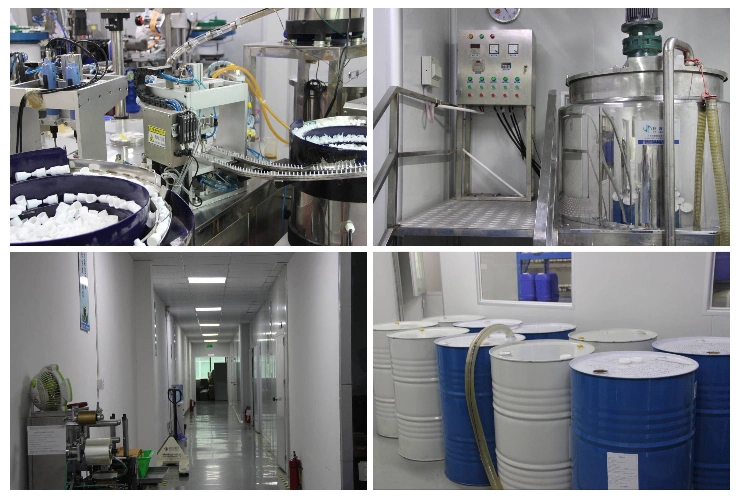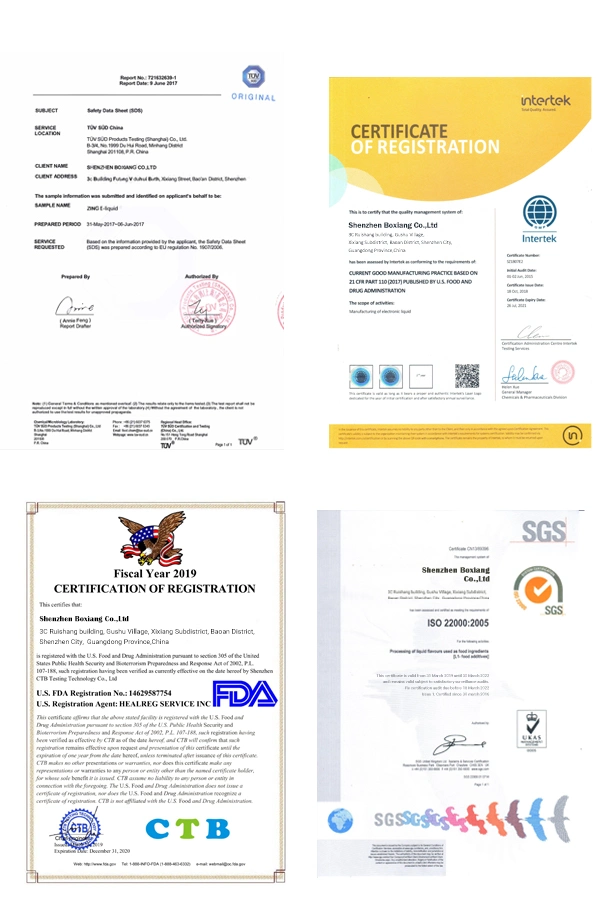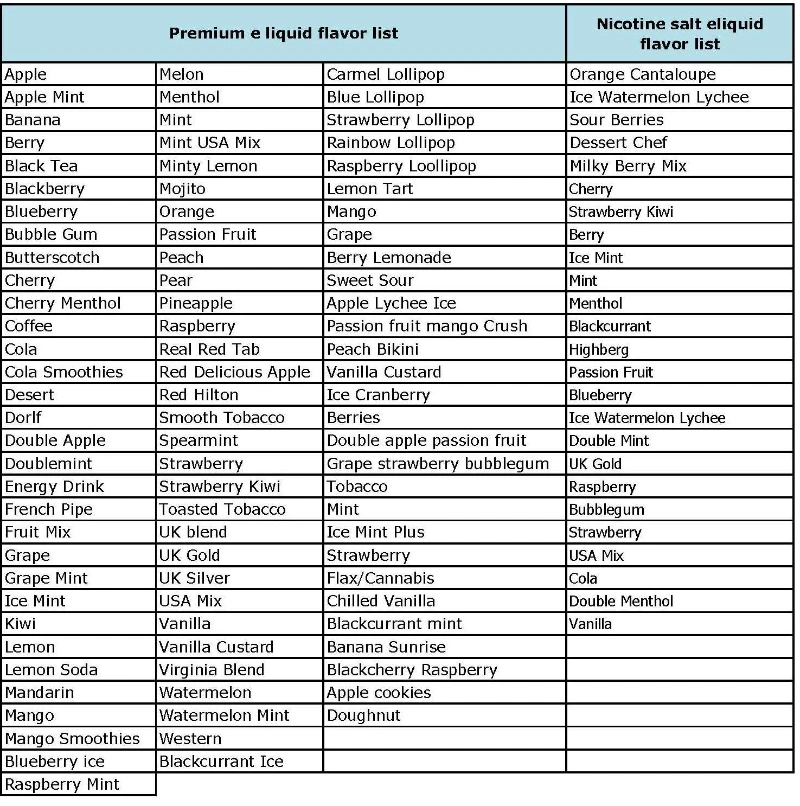 OEM Service
1. Provide your logo, choose volume of the bottle, let me know which bottle you need
2. Free design of your brand packaging, and print samples for your confirmation
3. Let me know what flavors, nicotine levels and PG/VG ratio you need
Shipment
DHL, Fedex, UPS, TNT, air Cargo
Shipment time:3~5 days.
Service Advantage
1. All damage product which caused by seller will be replaced immediately.
2. Provide latest market hot flavor to customer test.
3. Provide technical support and latest international regulation explanation.

Contact information
Doris Ding