PRODUCT DESCRIPTION
Chemical Name: Lactic acid
Appearance: white liquid
Purity: 80%
Formula: C3H6O3
Formula Weight: 90.08
CAS No.: 50-21-5
EINECS No.: 200-018-0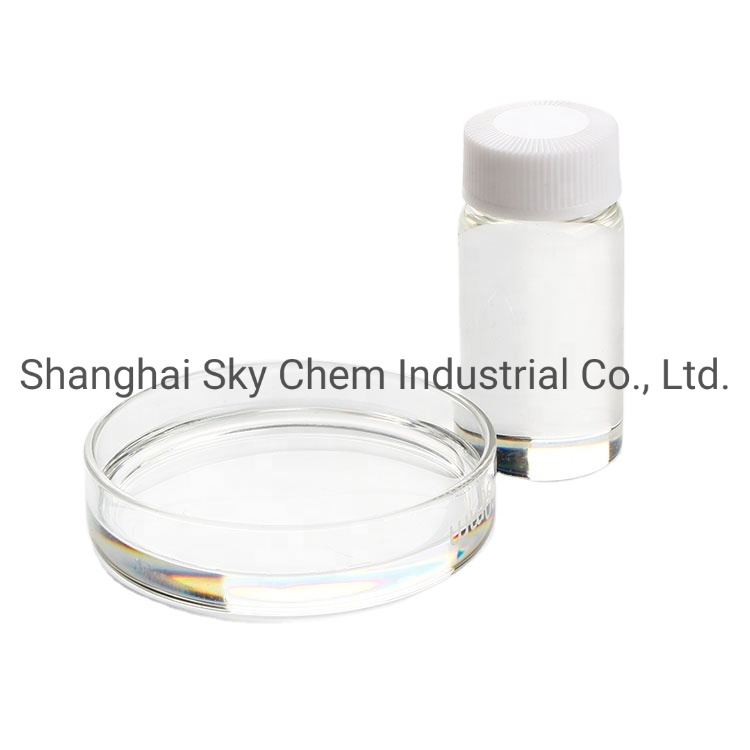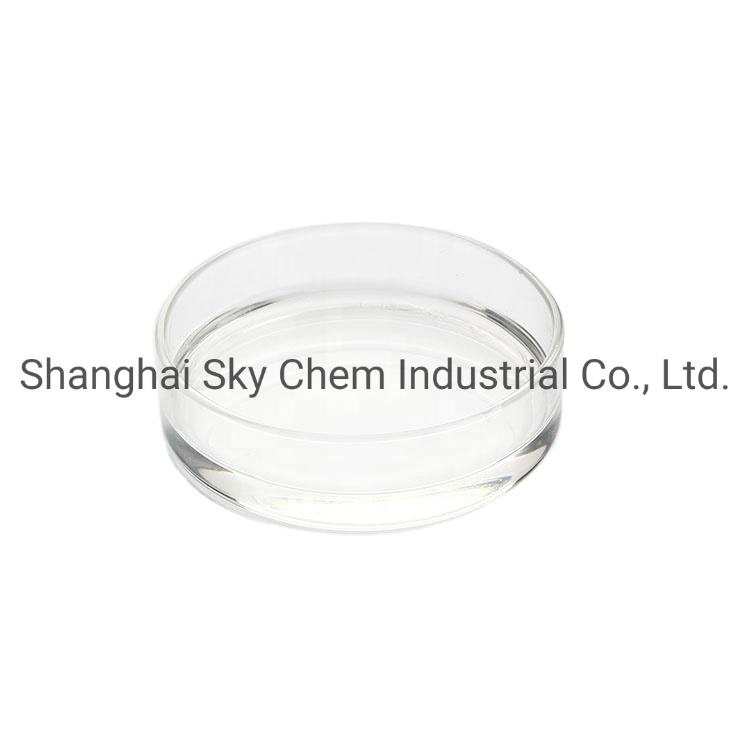 APPLICATION & USAGE
Lactic acid is a colorless to yellowish liquid with a mild acid odor and taste. It is an acidulant, flavoring agent and PH regulator. Lactic acid is used preservative agent in beverage, preservative and flavoring in dressing and salads, fermentation and pH regulator in beer, wine and spirits, antimicrobial agent and shelf extender in bakery and meat products.
There are three food grades lactic acid, they are food grade, excellent grade and heat stable grade.

Lactic Acid can be used as acidulant, flavoring agent and pH regulator in beverage, beer, fruit wine, meat, sourdough, salads, dressings, confectionery (such as hard- boiled candy, fruit gums) and pickled vegetables. The main functions of Lactic Acid is to preserve and flavor.

Lactic Acid is produced from natural corn starch by advanced bio-fermentation and refining technology. The lactic acid is a yellowish to colorless liquid, having a mild acid odor and taste. Lactic Acid is a carboxylic acid widely used as acidity regulator in food and beverage.food grade Lactic Acidexcellent-grade Lactic Acid

In Pharmaceutical and cosmetic
Lactic acid E270 is also employed in pharmaceutical technology to produce water-soluble lactates from otherwise-insoluble active ingredients. It finds further use in topical preparations and cosmetics to adjust acidity and for its disinfectant and keratolytic properties.

In Food uses
Lactic acid E270 is also used in a wide range of food applications such as bakery products, beverages, meat products, confectionery, dairy products, salads, dressings, ready meals, etc. Lactic acid in food products usually serves as either as a pH regulator or as a preservative. It is also used as a flavoring agent.

Meat, Poultry & Fish
Lactic acid E270 can be used in meat, poultry and fish in the form of sodium or potassium lactate to extend shelf life, control pathogenic bacteria (improve food safety), enhance and protect meat flavor, improve water binding capacity and reduce sodium.

Beverages
Because of its mild taste, lactic acid is used as an acidity regulator in beverages such as soft drinks and fruit juices.

Pickled vegetables
Lactic acid is effective in preventing the spoilage of olives, gherkins, pearl onions and other vegetables preserved in brine.

Salads & dressings
Lactic acid E270 may be also used as a preservative in salads and dressings, resulting in products with a milder flavor while maintaining microbial stability and safety.

Confectionery
Formulating hard-boiled candy, fruit gums and other confectionery products with lactic acid results in a mild acid taste, improved quality, reduced stickiness and longer shelf life.

Dairy
The natural presence of lactic acid in dairy products, combined with the dairy flavor and good antimicrobial action of lactic acid, makes lactic acid an excellent acidification agent for many dairy products.

Baked Goods
Lactic acid E270 is a natural sourdough acid, which gives the bread its characteristic flavor, and therefore it can be used for direct acidification in the production of sourdough.

Savory Flavors
Lactic acid E270 is used to enhance a broad range of savory flavors. Its natural occurrence in meat and dairy products makes lactic acid an attractive way to enhance savory flavors.

In Detergents
Lactic acid E270 has gained importance in the detergent industry the last decade. It is a good descaler, soap-scum remover, and a registered anti-bacterial agent. It is also economically beneficial as well as part of a trend toward environmentally safer and natural ingredients.

In Mosquito lure
Lactic acid, along with ammonium bicarbonate, is used in the Lurex brand mosquito attractant.
PACKING & DELIVERY
25kgs drum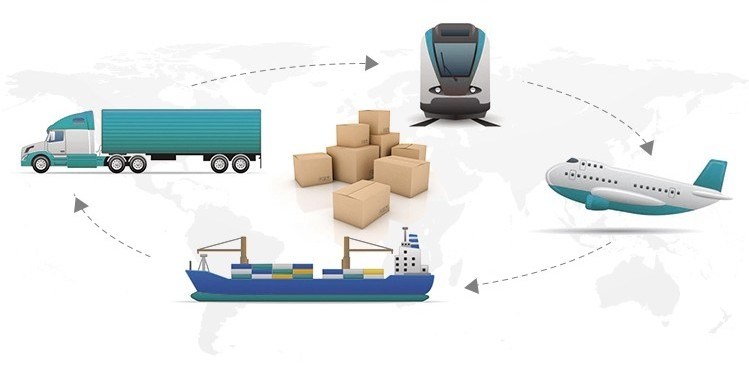 Liquid packaging
• 20,000-30,000kgs/ ISO tank
• 1000kgs/ IBC drum
• 200kgs/ drum&plastic drum
• 25-35kgs/ plastic drum
Powder packing
• 500/800/1000kg/Jumbo bag
• 25kg/plastic woven bag&kraft paper bag&Carton
We have Professional shipping agent, based on customers' demand for transport
By express :OCS, FEDEX,DHL,EMS ,UPS,TNT ect.
By SEA
By AIR
By Railway
OUR COMPANY
OUR FACTORY
WHY CHOOSE US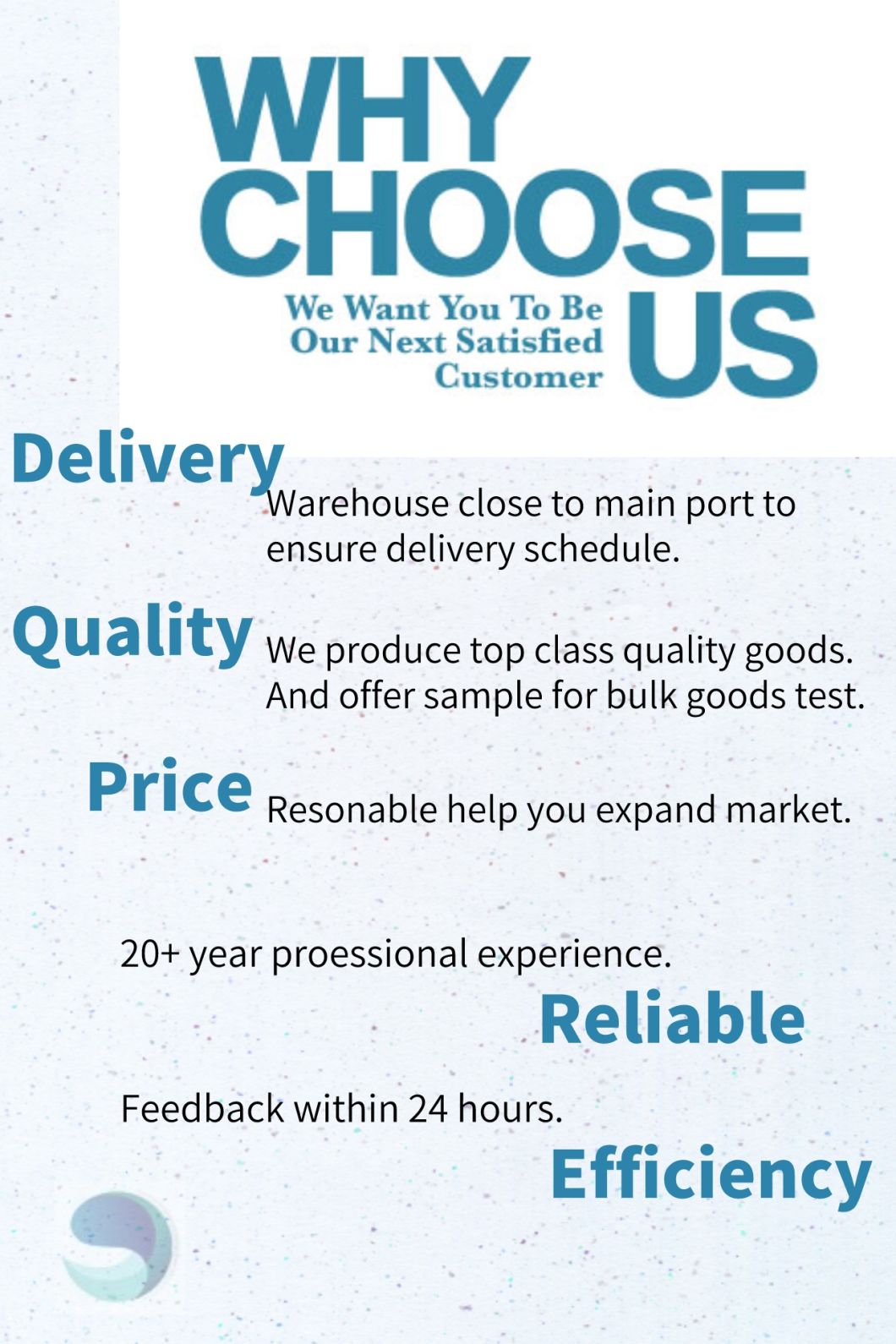 FREQUENT ASKED QUESTIONS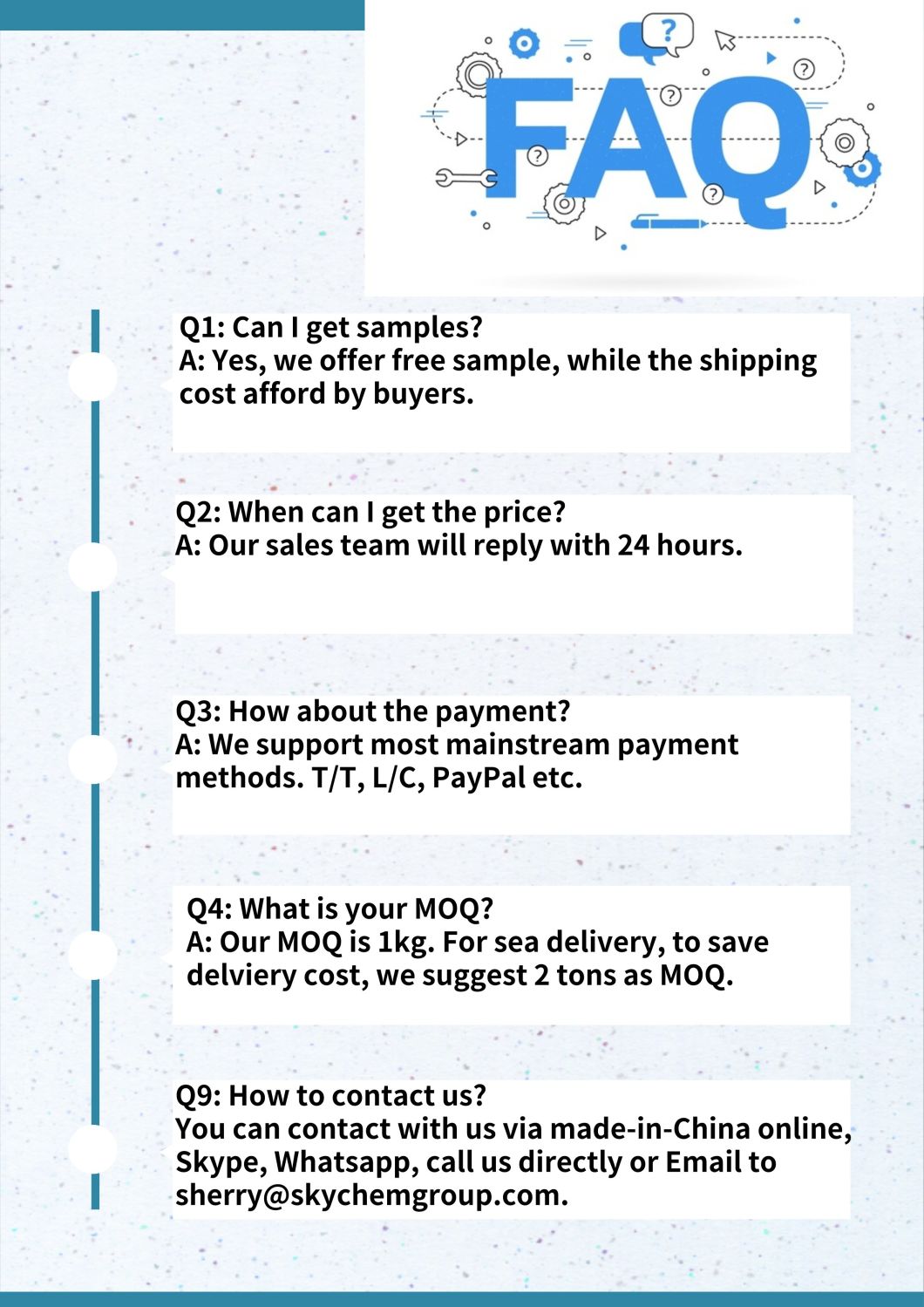 Q1: Can I get samples?
A: Yes, we offer free sample, while the shipping cost afford by customer.
Q2: When can I get the price?
A: Our sales team will reply within 24 hours.
Q3: How to start orders and make payment?
A: Proforma invoice will be sent first after confirmation of order, enclosed our bank information. Payment by T/T, Western Union or Paypal, or L/C.
Q4: How to confirm the Product Quality before placing orders.
A: You can get free samples for some products, you only need to pay the shipping cost or arrange a courier to us and take the samples. You can send us your product specifications and request, we will produce the products according to your request. Or arrange 3rd party lab to test our product, e.g. SGS.
Q5: What is your MOQ?
A: Our MOQ is 1 kg. While for cost considering, 2 tons is commercial.
Q6: How about delivery leadtime?
A: Delivery lead time: about 3-10 days after payment confirmed. (Chinese holiday not included)
Q7: How about the payment?
A: We support most mainstream payment methods. T/T, L/C, PayPal etc.
Q8: Is there a discount?
A: Different quantity has different discount.
Q9: How to contact us?
You can contact with us via TradeManager online, Skype, Whatsapp, Email or call us directly.